Looking for something bespoke?
More info
A proven-successful website template that focuses on YOUR profits
Over the last 12 years, we've developed websites for small to medium businesses that have become truly successful, profitable, stand-alone businesses using our website template
It's simple to use
You don't have anything to setup, or require technical skills to run your website. Even updates to your website are 100% automatic. You just concentrate on your business.
It's search engine friendly
Because you receive free, automatic updates with our template, your site will always track the latest trends in on-page optimization for search engines.
It's small-screen / mobile phone friendly
We've engineered our template to respond to the screen size of the visitor, offering friendly, usable designs to small-screen users.
It's geared toward giving high conversions
We've been constantly adjusting our website template over the last 10 years to maximise conversion rates so YOU can maximise your revenues. Our updates are based on real market data, and what end shoppers really want, and how they ACTUALLY buy online.
We make it easy for your website visitors
We adhere to the Keep It Simple principle for your website visitors. Our template will give your website a very clean layout that makes it easy to browse and buy from. Shoppers can buy from your site without even needing to register.
There's no limits to how big your site can grow
It doesn't matter if you sell 5 products or 50,000 products, we don't impose any limits on how big your site can grow, and there's no extra costs no matter how big your site is, or how many sales it makes (we don't take ANY commissions on sales, ever).
Free updates make it future proof
Your site will receive free updates, so it's always up-to-date e.g. we have Twitter integration, Google +1 buttons etc - no matter what's around the corner, your website can react to it - and you don't pay a developer everytime there's an update.
Your website will be fast, reliable and secure
Your site will be hosted on a dedicated server to ensure fast loading pages, with daily backups of all data (backups in separate data centre), with tape backups of the backups!
It's risk free with a free trial
Our 14 day free trial will allow you to evaluate our template for yourself. If you're not satisfied, then just cancel the trial and that's it. There's no money to return to you since it's free to try!
Click here for a free trial










Find out why small businesses have been choosing Puresilva since 2004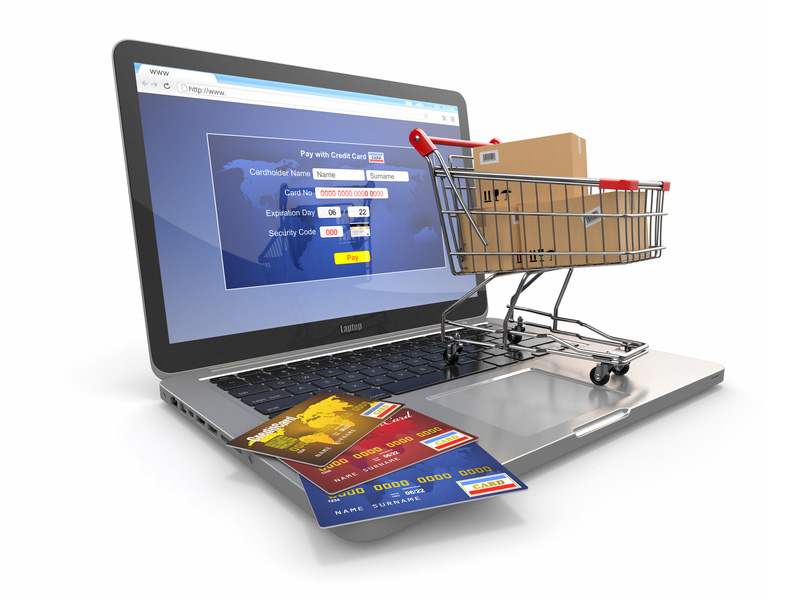 We give you a website that runs in your

own

domain name e.g. yourdomainname.com
Your website can be suitable for e-commerce or NON-ecommerce (e.g. information based website)
You have FULL ownership of your site; it's yours to make 100% of the revenues from, or even sell if you want to
It uses a responsive design that makes your site friendly to mobile phone/small screen users
No limits - add unlimited pages, products, images, blog entries, podcasts etc to your website

at no extra cost

Sign up for free - your first two weeks are free, and you can cancel within the 2 week period without any costs involved - 100% free.
Feature-rich website template with e-commerce facilities, with regular free updates
Very easy-to-use template allowing you to run your website without any technical skills
If you already have a website but want to migrate/transfer your website so that it runs on the puresilva website template, we can migrate all of your content for you (no cost)
If you do have some technical skills (e.g. website developers), you can take advantage of the template's detailed design editor including editing of CSS files and uploading your own design images. Non-techies don't worry - the basic editor is all you need.
We can create a complete design for your site so you don't even need to touch the design facilities of the template at all
Absolutely no set-up required by yourself, not even hosting - we set EVERYTHING up for you so your site is ready for you to simply add your content (pages/products etc)
You have 100% ownership of your website - we don't take any commissions on sales, no hidden costs. We are simply your website developer/host, you are the owner of your website
Our terms and conditions are in plain English
Peace of mind - your website hosted reliably on one of our managed, dedicated servers for fast loading pages and daily back-ups of all your data in a completely different data centre to your website's data centre - with daily tape backups of the backups themselves
It's well established and proven successful over the last 10 years - used by hundreds of websites in the UK, France, Germany, Australia, USA, Hong Kong, South Africa, Peru, Thailand amongst many other countries - read customer testimonials
Creates search engine friendly web pages
Developed by enthusiasts who use the template themselves for their own websites
Regular, free updates - see yourself on our template updates page
Most importantly, the website template has been proven to create successful websites from the feedback we've received from hundreds of sites that have been using the template for the last 10 years

puresilva is a professional e-commerce / CMS website template solution that gives you a professional website without ANY setting up required by yourself. No hassles, no need to find a host, no need to configure anything.
Your website will have a professional design, be search-engine friendly and very easy to manage and update. Your website will receive free updates for life, and be hosted reliably on a dedicated server with daily backups of all data and files, its own email control panel and very effective spam filter.
Our template completely explodes the myth that you must spend thousands of pounds for a professional website.
We set up each template in just minutes, and devote all of our other time to future developments for the template (which you get as free updates), while offering personal support to all of our customers direct from the developers ourselves, and a very reliable hosting service (dedicated servers, with daily back-ups, effective email spam filtering).

We are so sure of our template in its search-engine friendliness (as well as being
feature-rich
), we actually use puresilva as an e-commerce website ourselves at
lovepashminas.com
. We now run one of the most successful pashminas/shawl businesses online in just 2 years (before knowing nothing about this market). Our current customers know through their own successes - it's just a question of showing you how
your
own online business can benefit by using the puresilva website template.
See our customer's testimonials
. Not only that, but you will have complete control over your website and can easily manage your content without any technical knowledge required. If you're still not convinced, please take a look at the continual
FREE updates
you will receive to your website if it's running the puresilva website template. We have many more planned for the future.
Testimonials of current puresilva e-commerce website owners
"Excellent service and product for both small and large business. Any queries or add-on's have always been sorted at lightening speed... I wouldn't use any one else now!"
Read more testimonials here
Free Updates
The puresilva website template is evolving on a daily basis with
updates
made to the codebase everyday. This has been the case now for 15 years now (since it launched as "shoptemplate" back on 27th July 2004). This means all sites that use the template are "future proof" in that we can apply the latest and best on-page search engine optimization practices, and follow the latest accessibility and usability guidelines, as well as react to any new requirements you have and look to implement them on your site for no cost via general updates to the template.
A summary of the facilities found on puresilva v3.0:-
XHTML/CSS website design templates - archive growing daily of designs you can apply to your website
True multiple currency support - choose your base currency to trade in, your shoppers can see the values of your items converted to their local currency using

live

conversion exchange rates
More control over the site's content and navigation - completely customise the horizontal navigation, as well as create 'orphan' pages that you can deep link to from the body text of a page as well as a host of improved CMS updates
Cached, lighter and faster loading pages
Enquiry form builder - easily build enquiry forms to capture data on your website
Sitewide search
Categorised news/articles facility
More Google Adsense options
More customisation of what to show/hide on the site - e.g. show/hide customer feedback, alternate currencies, enquiry form, random products on front page, products slideshow
Product reviews - let your website visitors review your products
Digital downloads - sell ebooks, mp3s etc
Customisable backoffice
Huge amount of incentive, upsell and discount features to maximise sales
A full run-down of all the features can be found here >>
More benefits of the puresilva e-commerce template...
an e-commerce website that uses a proven successful model for sales capture - putting your products in the best position for regular sales with a professionally designed website.
a search-engine friendly website; we've spent a lot of our development time tweaking the code to give your categories and products the very best chance of high rankings in search engines. Relevant, trusted sites who link to your site will definitely help raise your search engine ranking and we help you achieve this with our innovative resource directory feature which allows your visitors to swap links with your site without you lifting a finger (and you approve/disapprove links before they are published)
an alternative to eBay - If you sell on ebay, or have started up a new business, or simply do not have the budget to go for bespoke web design, give yourself a professional online presence without risking considerable web design fees.
flexible payment options for your shoppers - allow your user to choose how to pay - from using PayPal, Google Checkout, Noxchex, SagePay, WorldPay, eWay (or ANY other payment gateway), by cheque, BACS or even phone. You choose how they can pay.
you can easily create your own design in minutes with a point and click interface.
w3c compliant HTML for your web-pages ensuring your website is cross-browser compatible, and adhering to the DDA (Disability Discrimination Act) guidelines; not only that, but your website won't suddenly 'break' when new browser versions come out that will be stricter on bad, invalid HTML.
If you're still unsure about our e-commerce website solution, please read our
FAQ
page.
Read more about our e-commerce solution >>
Some websites we've developed
Associates